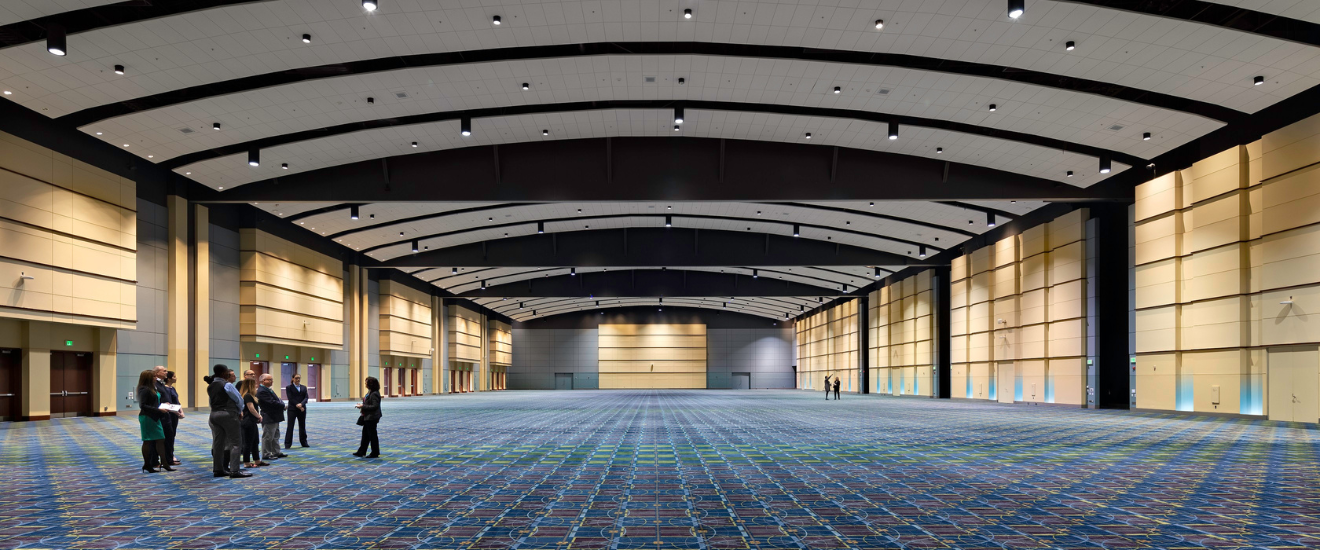 Event Planning 101 – The Site Visit: How to Make the Most of Your Venue Site Visit
You have done the research, selected the city and venue for your upcoming conference, or maybe you are still figuring out your venue and are considering a few options, either way, the time has come for you to arrange your first site visit.
A site visit is your introduction to the venue and the team responsible for partnering with you to deliver a successful event. It provides an opportunity for you to become familiar with the space, visualize the flow of your event, and interact, in person, with the venue team to see what is possible for your event and determine if the venue is a right fit for your event objectives.
So, how do you make the most effective use of your site visit to ensure that you are making the best venue decision for your meeting or convention?
Before Your Visit
A venue's sales team is typically your first line of communication with the facility. They are usually the ones who would guide you during the site visit, and should be seen as your partner, an extension of your team, there to help you not only accomplish the objectives of your site visit, but also to ensure that you get the most out of your investment when you book your event.
Before your visit, an experienced venue sales team would discuss your event needs, goals, and expectations, and develop a plan to help you make the most out of your time at the facility. Additionally, based on your needs, a seasoned venue sales team should be able to provide you with suggestions and innovative ideas on the best spaces to utilize and how to manage the overall flow of your event, as you work together to bring your big ideas to life.
This is the type of attention to detail that the Pennsylvania Convention Center prides itself on, and which you should expect of your venue sales team from the very start of your event planning journey.
During Your Visit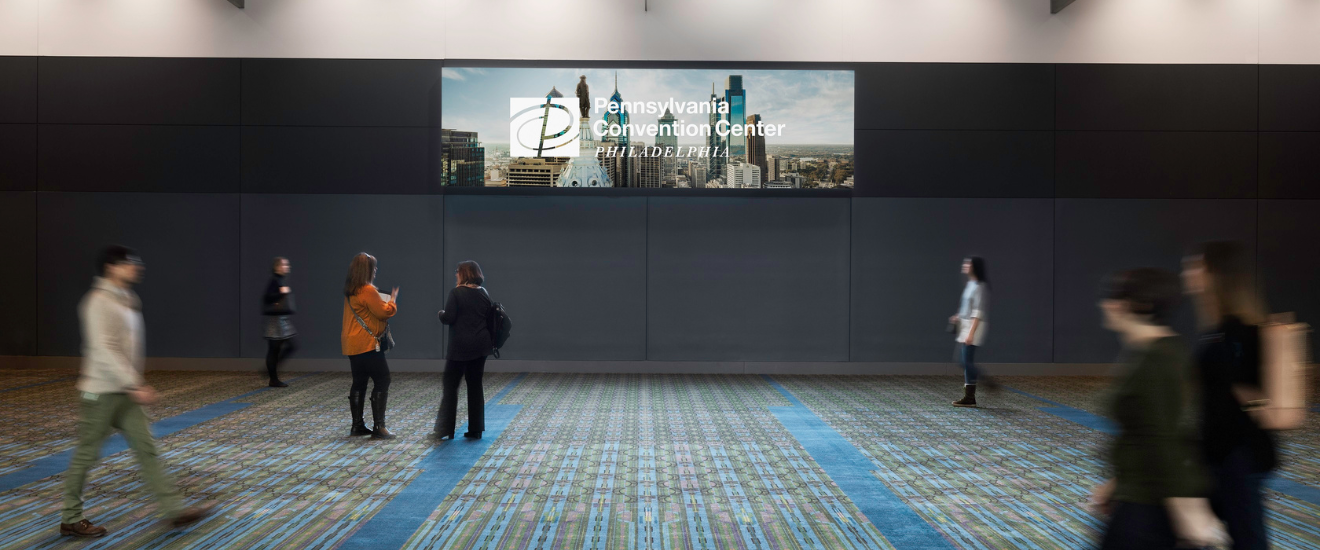 The day has come, and you are finally onsite for your visit.
As mentioned earlier, the sales manager would typically be your guide for the tour, however, at the Pennsylvania Convention Center, it is not unusual for us to enlist our event services teams and other vendors who will play key roles in our customer's event.
Including these individuals in the site visit will give you the opportunity to make full use of the venue's expertise and cover multiple topics in one sitting.
Additionally, if you expect your event to have a high volume of food and beverage, it may be a good idea to plan a working lunch meeting during which you can conduct business, while sampling the food and beverage options that are available.
Ask Lots of Questions
With all of these experts at your disposal, now would be the ideal time to ask as many questions as you can think of to ensure that everyone is on the same page. Some important topics that should be covered include:
Space flexibility – how much flexibility will you have to make changes to the space for your event?
At the Pennsylvania Convention Center, our event spaces have been purposely designed as "blank canvases" so that our customers can come in and transform the space according to their event theme or company brand. Having this type of flexibility at a venue allows you to effectively brand your event and create a unique event experience for your attendees.
Marketing and branding opportunities – are there any unique opportunities for brand placements around the venue? For example, digital signage, kiosks, or unique banner placements inside and outside of the building.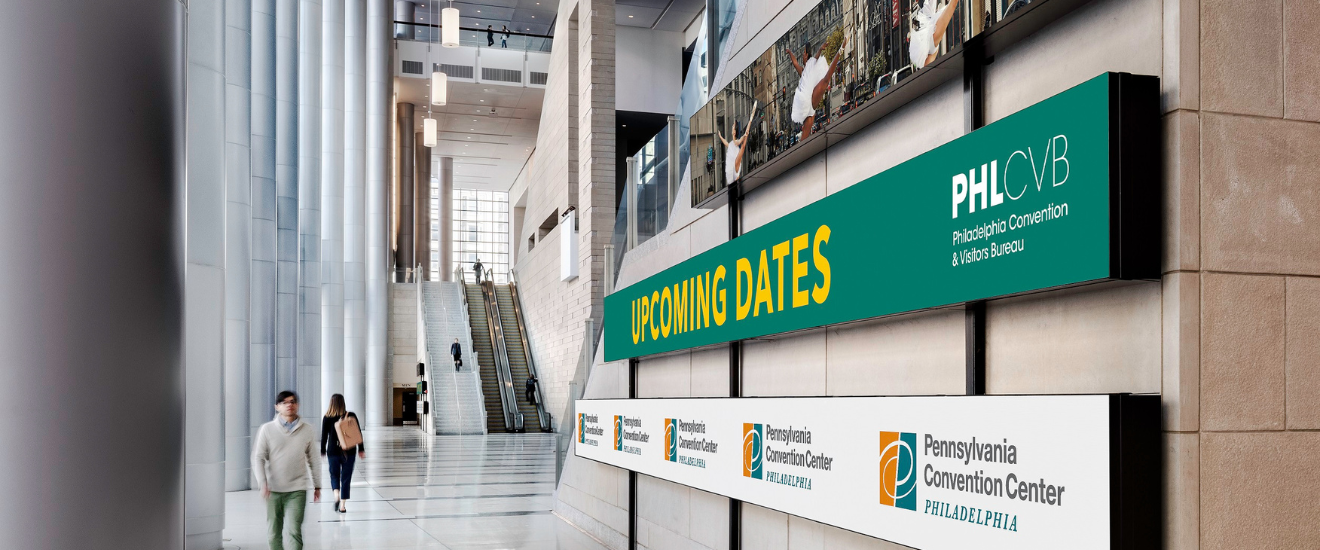 Available technology – is the venue able to accommodate your technology needs? Are you planning to livestream any parts of the event? Will your attendees require access to Wi-Fi and streaming capabilities? What network configuration would be required for your event to achieve these objectives?
A venue that has state-of-the-art technology readily available, along with skilled and proactive IT and audio-visual teams, will help to make your life a whole lot easier, particularly if technology is not your strong suit. These teams should be able to provide you with innovative recommendations and solutions to help facilitate your unique event needs and should leave you feeling confident in their ability to manage your technology requirements.
Labor rules – what are the labor rules for load-in and load-out? Will your exhibitors have some level of autonomy over their booth set up? Are the labor costs affordable for your exhibitors?
Selecting an event venue that is collaborative and has programs in place that focus on controlling exhibitor costs and providing a positive exhibitor experience, will help to ease any concerns your exhibitors may have and influence their overall impression of your show.
The Pennsylvania Convention Center is one venue that offers our customers some of the most progressive work rules in the market, allowing exhibitors to have a great deal of flexibility, more control over their costs, and more service-focused encounters with our facility's labor teams, compared to other venues.
These rules have transformed the way in which we partner with our customers and have made doing business with our facility simple and economical.
Parking, transportation, accommodation, and amenities - is the venue easily accessible by public transportation? Are there sufficient hotels nearby for attendees? Is parking available for attendees who may drive? What amenities are nearby?
Your venue's location and proximity to transportation, accommodation, and amenities are key factors that affect the overall attendee experience. A venue such as the Pennsylvania Convention Center that is located in the heart of it all, goes a long way to help you create a destination specific experience that is unique and memorable.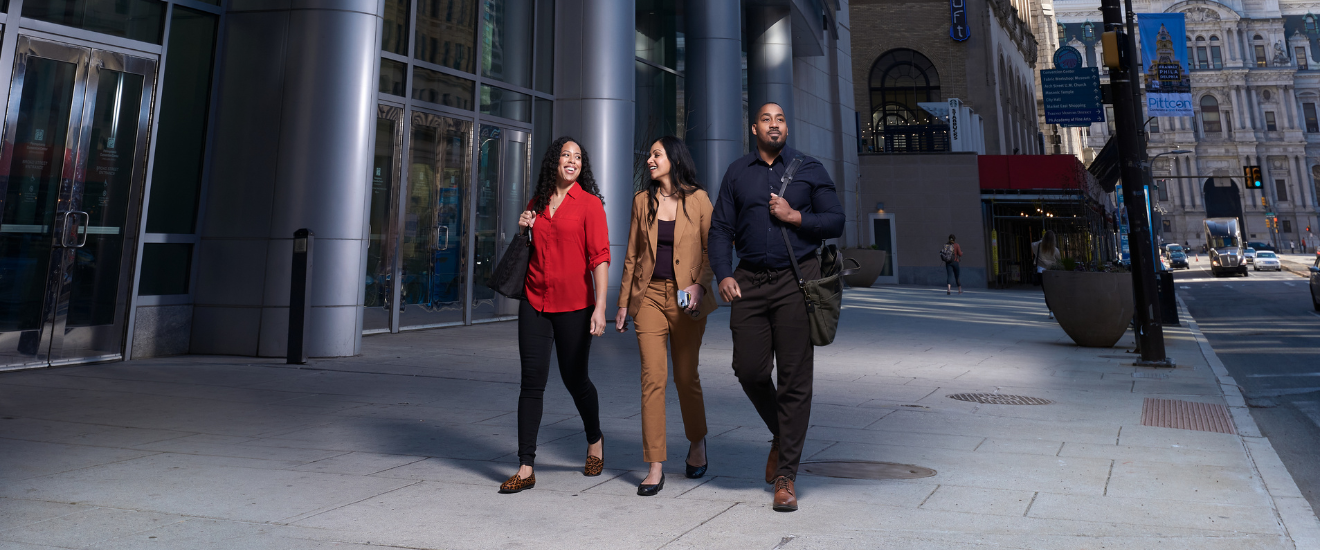 Accessibility – is the venue ADA compliant? Will your event require any special equipment, technology, or accommodations for disabled attendees? Does the venue have a policy for service animals?
Health and safety policies – what policies are in place to ensure the health and safety of guests? Does the venue have a detailed crisis plan and is there a well-established relationship with local law enforcement?
The Pennsylvania Convention Center has made significant capital investments in the facility to prioritize the health and well-being of all guests. Additionally, the venue has an onsite command station that works closely with our local police department to proactively and efficiently manage any crises that may occur.
Partnering with a venue that prioritizes health and safety will help to reassure your attendees of your own commitment to their overall well-being.
Sustainability and social responsibility programs - will your event incorporate a sustainability program? Can the venue facilitate the needs of your sustainability program? Will you require energy consumption and waste diversion reports for your event? Can the venue facilitate a donation program or other community outreach initiatives?
A venue, such as the Pennsylvania Convention Center, that has well-established sustainability, donation, and community outreach programs in place, would be an invaluable partner and resource to help implement your event's corporate social responsibility initiatives and help you meet your sustainability goals.
These are just a few talking points that could be raised during your site visit to help you assess the skills and expertise of the venue team and determine whether or not the venue is a right fit for the unique needs of your event and your attendees.
Take Lots of Photos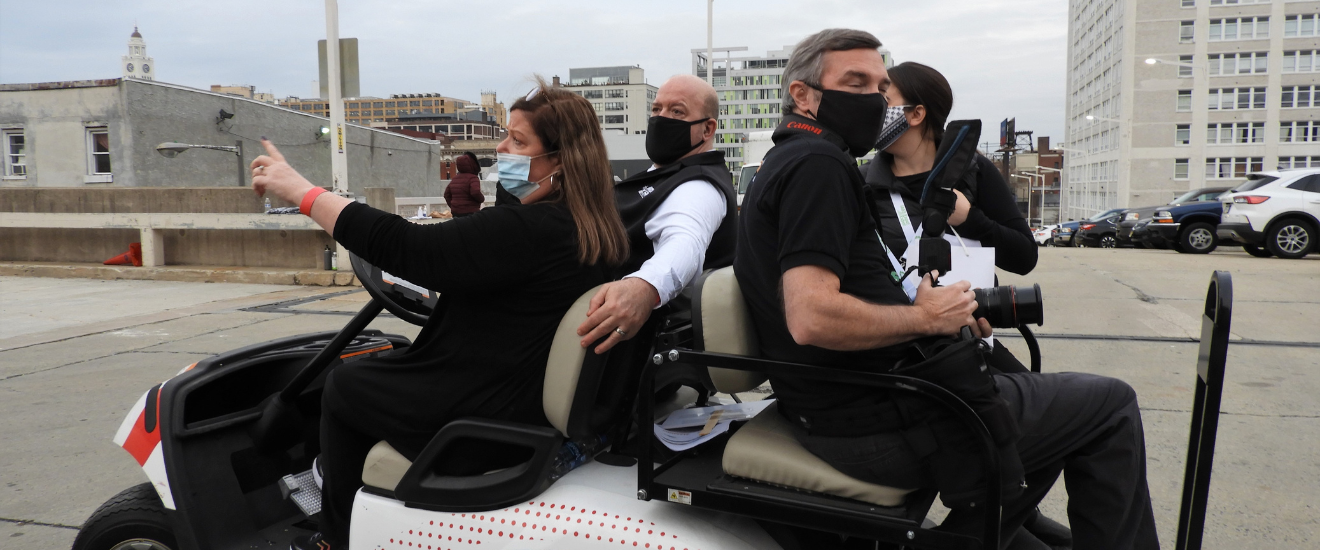 In addition to asking lots of questions, while you are onsite, don't forget to take lots of photos!
Having an image catalogue of the spaces viewed and food and beverage presentations from the tasting will be extremely useful for when you return to the office and are putting together the finer details of your event.
After the Visit
A site visit, if done effectively, can be a powerful tool to guarantee the success of your event. It is an opportunity to build a strong connection with the venue and event services teams who you will entrust with helping you achieve your event goals.
In this one meeting, all of the moving parts of your event can be pulled together allowing you to visualize the final product of what you have, until this point, only planned on paper.
At the end of the visit, you should feel confident in the ability of the team to manage your event and should feel as though they are a true partner, committed to helping you achieve your event goals.
About the Author
Stephanie Mays Boyd is the Director of Sales and Marketing with ASM Global at the Pennsylvania Convention Center.
With more than 30 years of experience in the hospitality industry, Stephanie leads a dynamic sales and services team by creating sound strategies that yield $7 million of revenue to the Center yearly.
Since 1996, Stephanie has had a progressive career at the Pennsylvania Convention Center, starting as an event coordinator, and then moving through the ranks of the sales department holding various positions such as Sales and Service Coordinator, Convention and Tradeshow Sales Manager, and Senior Sales Manager.
An active member of the community, Stephanie currently serves as Board Member for the African American Museum of Philadelphia and Chair of the Leadership Council for the United Negro College Fund (Philadelphia). She is also a member of The Links, Incorporated (Philadelphia Chapter), the National Foundation Board, and Alpha Kappa Alpha Sorority, Incorporated.