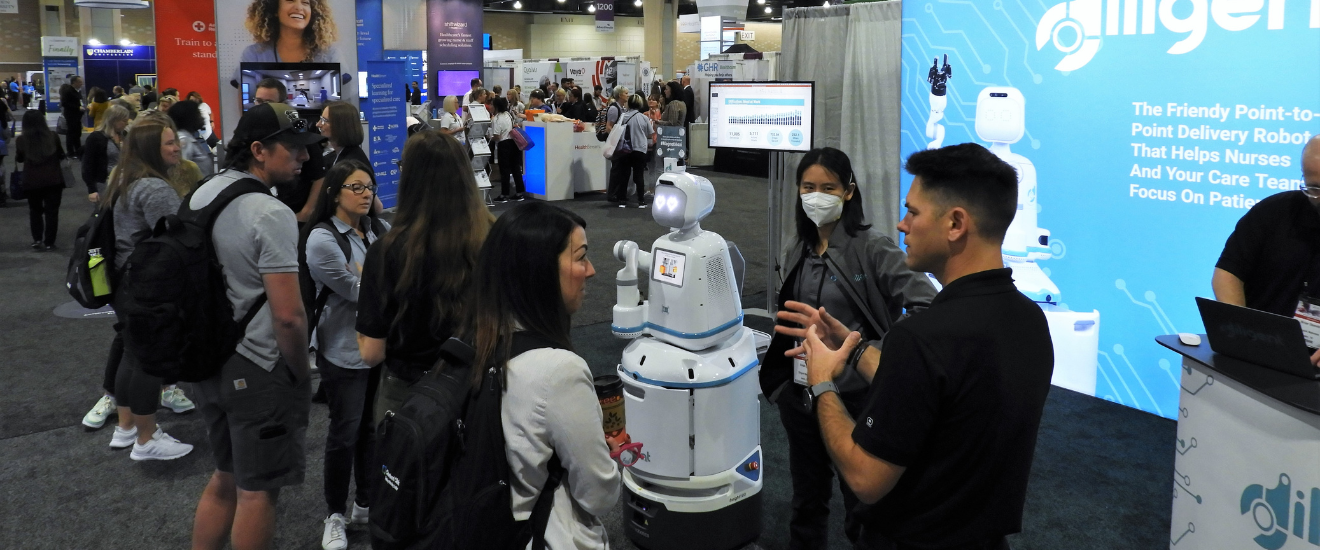 5 Steps to Help You Achieve Your Company's Corporate Social Responsibility Goals Through Events
Are you struggling to find unique ways to achieve your corporate social responsibility (CSR) goals?
In today's world, companies are expected to be mindful of their operational impact on the environment and the greater community. Many organizations can be seen speaking out against social injustices, focusing on sustainability, volunteering in community programs, and prioritizing diversity, equity, and inclusion in their daily operations, all with the goal of remaining socially accountable to its stakeholders, both internal and external, and the general public. However, one sometimes overlooked avenue for CSR programming is events.
Events as a CSR Tool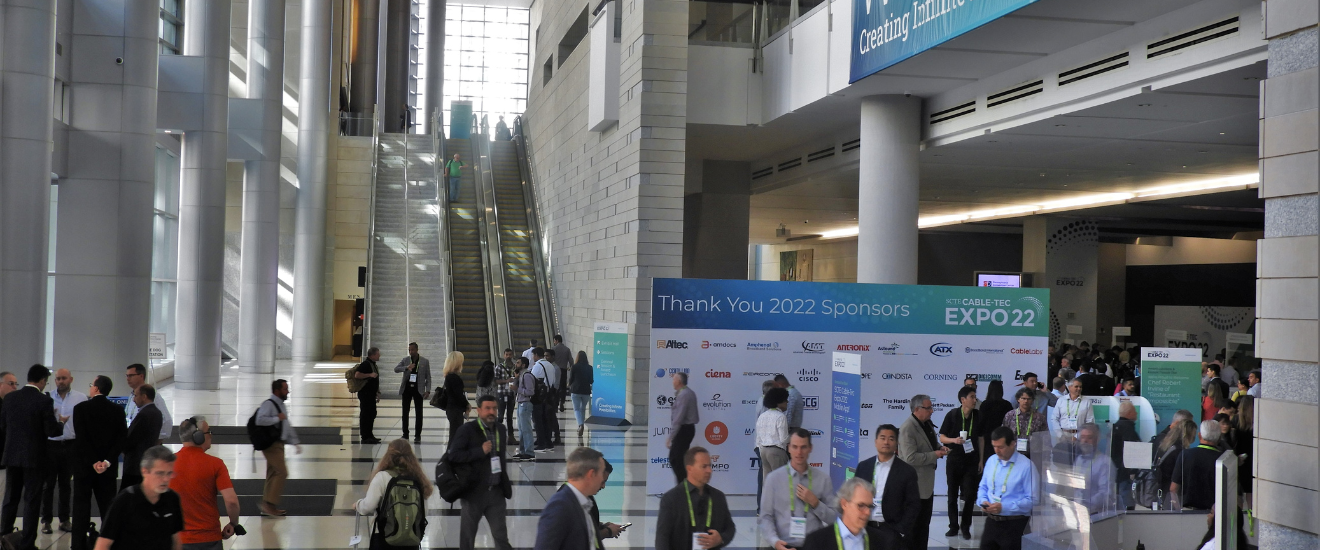 As the world of business events evolves and becomes more reflective of global concerns, it is important for show organizers to assess how to incorporate CSR initiatives into the fabric of an event. As a facility that prioritizes social responsibility, the Pennsylvania Convention Center (PCC) acts as a partner to our customers to facilitate these initiatives.
For example, the Center worked closely with our customer Natural Products Expo East, which has an established CSR program focused on sustainability, waste diversion, and food and material good donations. For the Society of Cable Telecommunications Engineers Expo, event host Comcast purchased renewable energy certificates to power the expo with 100% clean energy.
These are just two examples of how event planners are increasingly incorporating CSR into their trade shows and meetings as a way of reflecting the overall goals of the organization. It has increasingly become the norm rather than the exception.
Getting Started
Incorporating another element into your already complex event may seem like a daunting task, but it doesn't have to be.
In 2021 ASM Global, the world's leading venue management company and producer of live event experiences and the venue management partner for the Pennsylvania Convention Center, launched its corporate social responsibility platform, ASM Global ACTS. Centered on three core pillars – Protecting the Environment, Investing in People, and Strengthening the Community -- the mission of the program is to demonstrate our commitment to making a difference in the communities we serve through meaningful acts of service and charity, financial support, and engagement.
At the Pennsylvania Convention Center, it was helpful to have this framework to build upon the Center's commitment to being a partner for every step of the customer journey. The customer journey is multi-faceted and in recent years has branched to become more than just the operational aspect of event planning. The journey now includes working with our customers to positively impact the local community in which an event is held and supporting an event's CSR initiatives by providing a well-defined community engagement.
Although this is a continuous work in progress, I offer these five steps that have proven to be successful for our customers and could help you to accomplish your CSR goals.
1. Determine Your CSR Goals and Do Your Research
Determine a CSR focus for your event such as sustainability, reducing carbon footprint, volunteer programs, donations or other initiatives. This should be aligned with your company's overall CSR goals.
A useful tip would be to collaborate with your event's destination management organization or host venue to identify potential local nonprofit organizations and volunteer opportunities, the types of donations that could be received by the venue, and to determine the level of support that the venue could provide for your event.
The Pennsylvania Convention Center is one such venue that has the ability to act as an advisor and facilitator for many of our events' CSR initiatives, particularly donations and community engagement.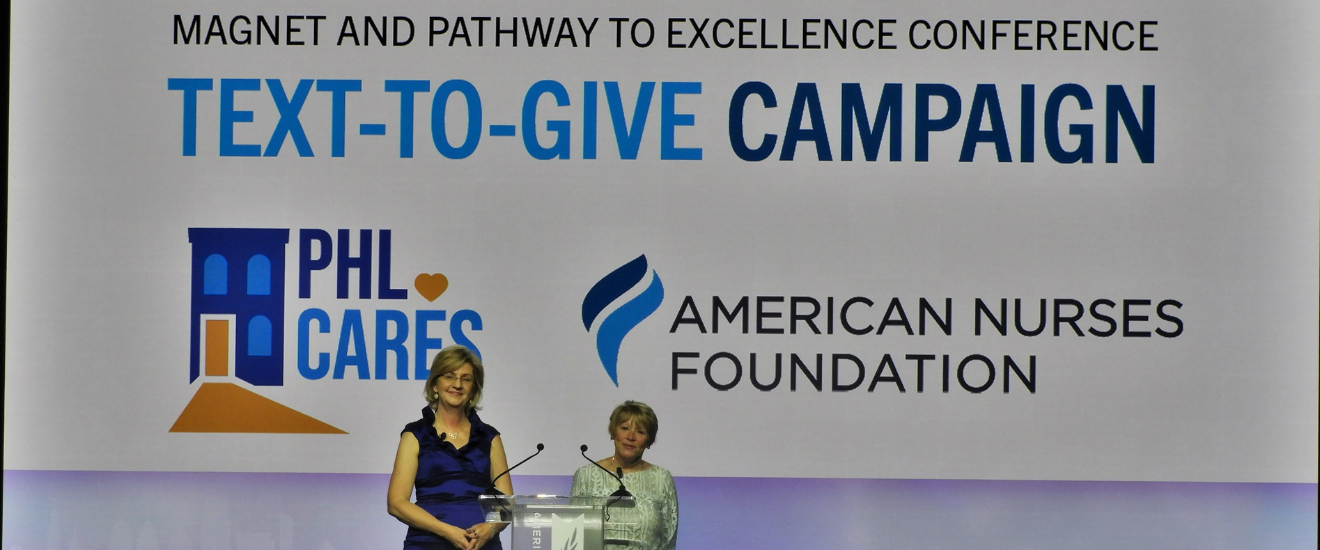 A good example was seen during the recently held American Nurses Credentialing Center (ANCC) National Magnet Conference® and Pathway to Excellence Conference®. For this event, show organizers coordinated a text-to-give campaign to support PHLCares, a Philadelphia-based homelessness solutions initiative, and the American Nurses Foundation (the Foundation), committed to advancing the nursing profession. To ensure that the campaign was successful, organizers worked closely with our Pennsylvania Convention Center team to facilitate cross promotional activities onsite, across social media and with local news affiliates. ANCC invited the local community of Philadelphia to join the more than 10,000 conference attendees in a text-to-give campaign challenge.
Event planners should use participant feedback to help determine what CSR program(s) will be both supported by the organization and participants, as well as have a positive impact for the local community.
2. Develop a Written Plan
Once your goals have been established and you have done your preliminary research on the destination and host venue, it's time to write down your plan.
Areas of consideration in formulating this plan include but are not limited to:
Who will be your partners,
How will the plan be implemented,
A recording mechanism or process to identify metrics and/or narrative data, and finally
Communication to all internal and external stakeholders regarding the program.
Establishing a one-page document which outlines your event's CSR program, which can be shared internally and externally, helps you plan for and establish a standard operating procedure for all aspects of the program. For instance, if event donations are part of your program, establishing the process for the collection, storage, and dissemination of the event donations would be essential to the success of the program.
3. Communicate Your Plan
Preparing a well-written plan is of little use if the plan is not communicated clearly to your team and event partners.
It is critical that team members, event exhibitors and attendees, other event partners, and the venue are aware of the event's CSR program and understand each of their roles to achieve the program's goals.
By including the venue in your plan, they may be able to act as a conduit to local branches or divisions of national organizations with which your company has an existing relationship.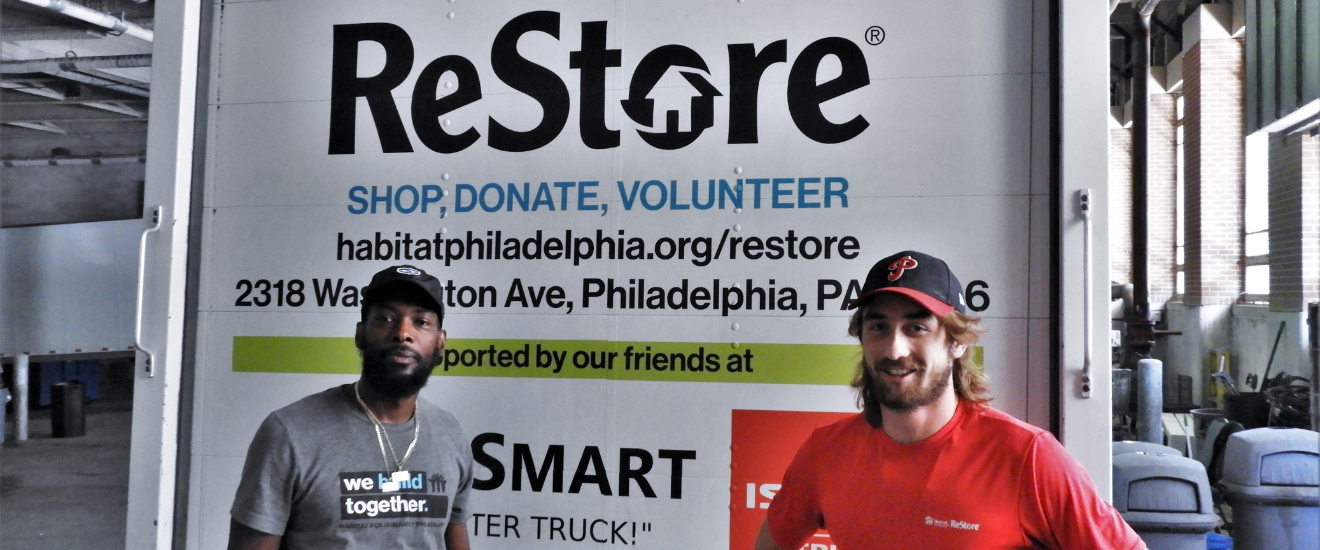 For example, the Pennsylvania Convention Center has relationships with Habitat for Humanity Philadelphia; Philabundance, an instrumental foodbank in the community; and various workforce development programs that have benefitted from some of our customers' donation programs.
Connecting the recently concluded Natural Products Expo East to Habitat and Philabundance resulted in a combined food and material goods donation of 40 tons, impacting local communities experiencing both food and shelter insecurity.
Having a venue with a designated team member who can define the parameters of the venue's support of the event's CSR initiatives in advance, and act as an onsite partner, results in a more seamless process.
Your local community partners would be your beneficiary organization(s) and communicating your plan, in advance, with these organizations is also important. These beneficiaries can play an important role in amplifying your overall message and highlight your organization's commitment to CSR.
Using a donations program as an example, sharing information regarding upcoming events as well as any previous conversations held with other event partners about the donations, will help these organizations be prepared to receive the items. Advance discussions can also help to identify specific needs and priorities for donations. When communicating with these organizations, information such as the pick-up arrangements (whether or not transportation will need to be provided by the organization), and the estimated donation specifics (type of items, quantity, size, and weight), will allow the organization to determine their capacity to receive the donations and be better prepared.
4. Build Local Relationships
To make any collaborative process work, it is essential to build strong, solid relationships.
As mentioned in Step 2, when implementing a CSR policy for your event, you must identify your partners, both internal and external, and establish an open line of communication with each. Depending on your selected program, your local partners could include the venue, general service contractors, and community organizations.
Again, using a donations program as an example, the venue's operations team should be included as an internal partner. This team helps to identify if storage space is required and serves as a second set of eyes for any additional items remaining at the conclusion of the event that may be available to donate.
The general service contractor (GSC) supporting the event is the primary point of contact to help ensure exhibitors know that they have the option to donate items, the way in which donated items are to be identified, and where donations should be placed. The GSC will also share preferred pick-up times and locations for the donations.
Your local community partners or donation recipients can run the gamut from local shelters and youth programs to school districts and community improvement programs. Be creative in your outreach but make sure you verify the organization(s) you partner with to ensure they are reputable and in good standing in the community.
5. Monitor and Report on the Impact
The final step in achieving your event's CSR goals is to monitor and evaluate the impact of your program.
Collecting and analyzing metrics such as the descriptors of the items donated, impact to the local community (number of recipients who have benefited), and community organizations supported are useful in evaluating the impact of your program and determining the areas for improvement for the next year. Narratives from your event partners should also be included in your reporting as using both forms of evaluation will allow you to tell the full story of your program and help it grow.
CSR programs come in many different forms and can be complex undertakings but having a solid implementation and monitoring plan in place will help make your initiative a success and add value to your organization's overall CSR goals.
About the Author
Dominique Bonds is the Director of Engagement with ASM Global, the world's leading producer of entertainment experiences, at the Pennsylvania Convention Center. In this role, she oversees all aspects of customer experience and engagement, employee engagement, community relations, and diversity and inclusion.
A 24-year veteran at the Pennsylvania Convention Center, Dominique joined the team in 1998 as the Senior Front Desk Receptionist and has held several positions in various departments including Technology Services, Show Services, and Guest Experience. In 2021, she was promoted to her current role.
Dominique has a passion for and commitment to representing all that is wonderful about Philadelphia and encouraging those around her to create extraordinary guest experiences. she also places great importance on giving back to communities that are underserved and underrepresented.
To learn more about incorporating a social responsibility initiative into your next event, you can contact Dominique at dbonds@paconvention.com.