By the Numbers
The Pennsylvania Convention Center offers more than
1 million square feet of sellable space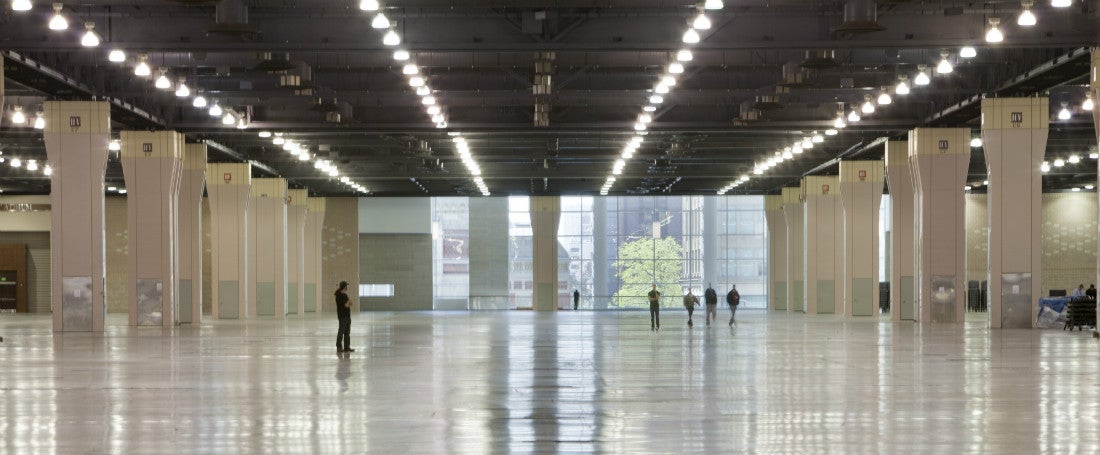 Seven exhibit halls totaling
679,000 sq. ft.
528,000 sq. ft.
of contiguous exhibit hall space
Two ballrooms
32,000 sq. ft. and 55,400 sq. ft.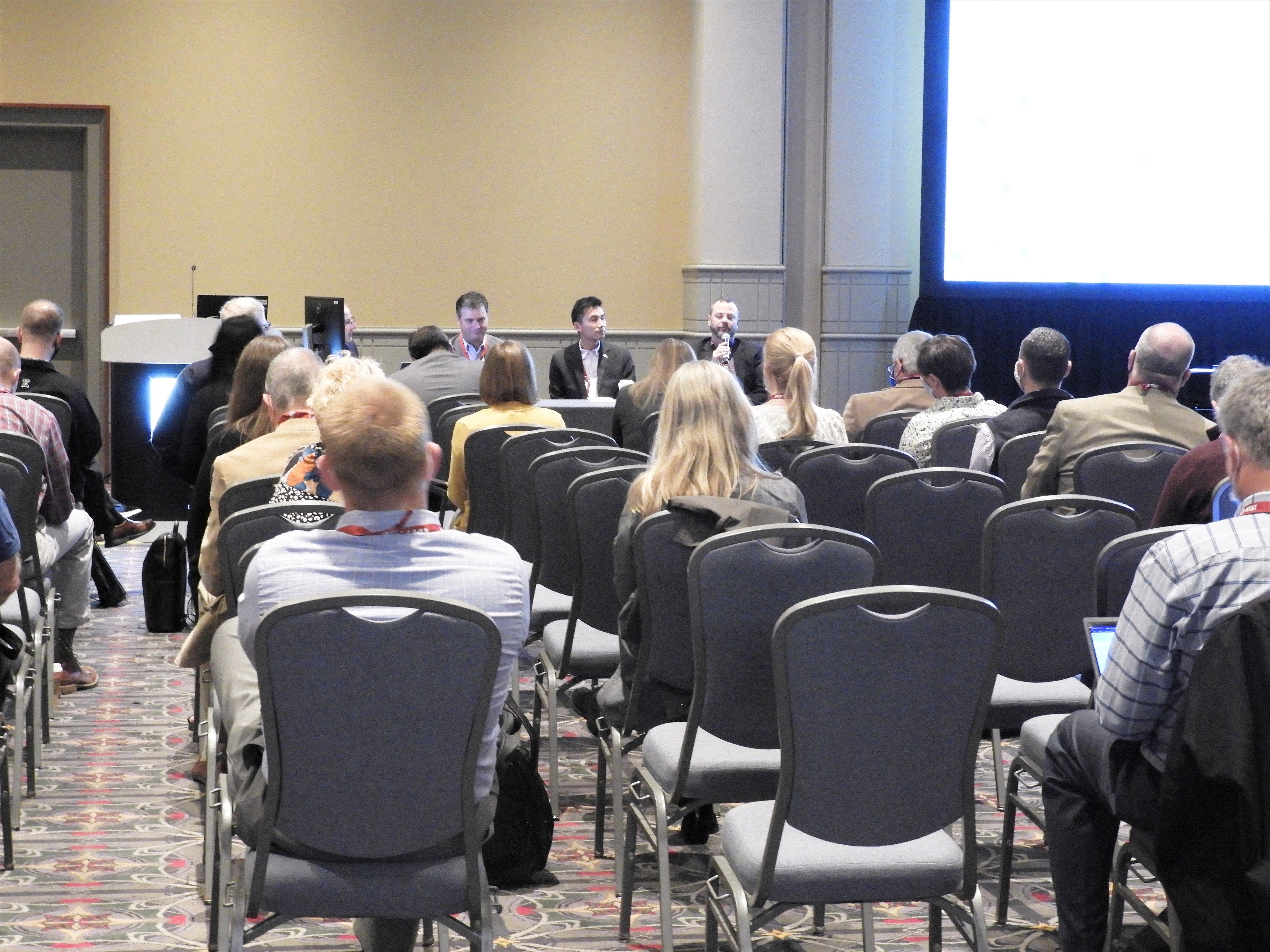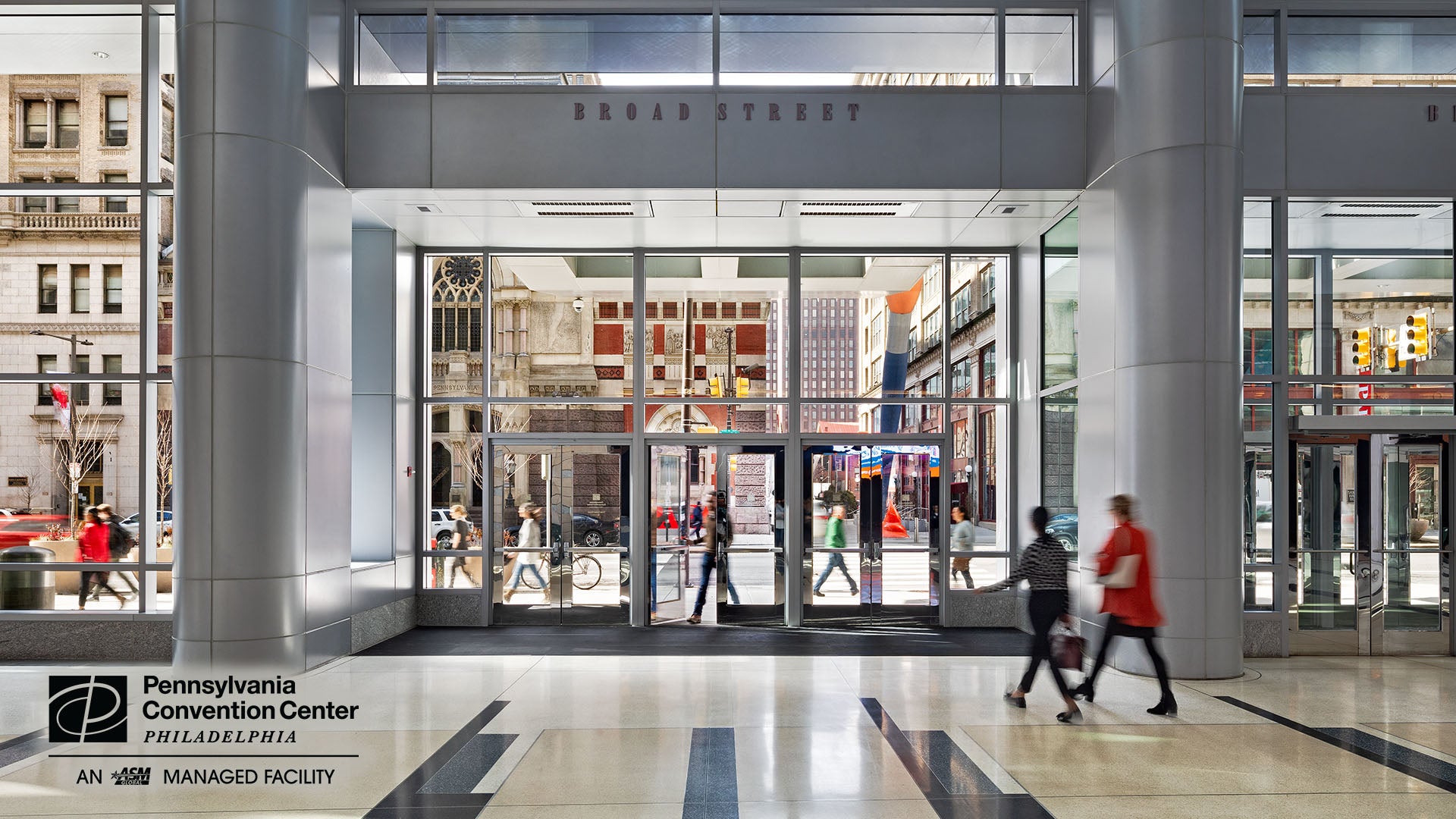 23, 400 sq. ft. Atrium
overlooking the Avenue of the Arts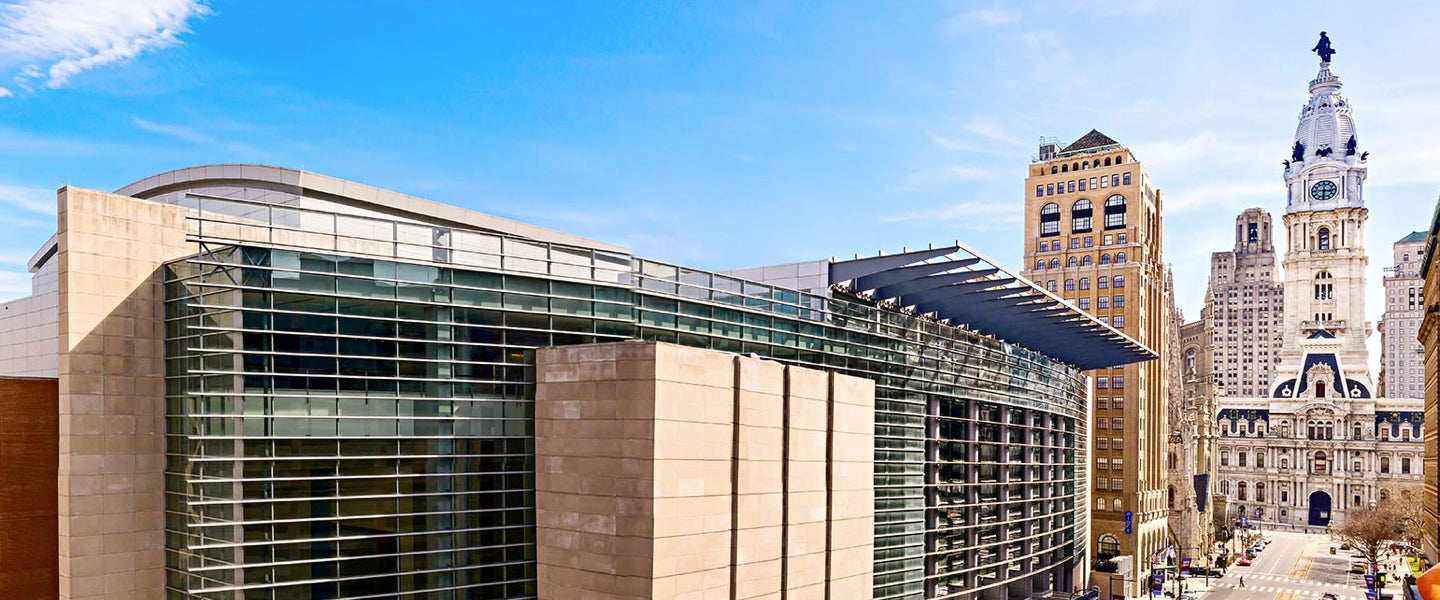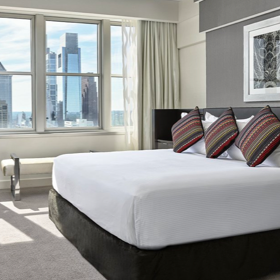 11,500 hotel rooms
in Center City
More Quick Facts about the Pennsylvania Convention Center and the Philadelphia region
Philadelphia is the second largest city on the East Coast with a local population of 1,526,006.
It is the third most populous downtown in the United States
with 22 theaters, music, sports and recreation venues
89 colleges and hospitals
and 605 restaurants and nightlife locations.
Philadelphia is the
12th Most internationally visited city in the nation (the fastest growing)
and is an easy drive from 40 percent of the U.S. population.
With 1,400 daily flights,
Philadelphia International Airport
serves more than
31 million travelers a year, from more than 120 cities worldwide.
The Pennsylvania Convention Center is close to
2 subway lines, 7 Regional Rail lines and 15 bus routes
and is located steps from
America's Most Historic Square Mile.
A major North-South and East-West hub for Amtrak is
30th Street Station
providing high speed service along the Northeast Corridor.
The area's large concentration of medical schools and hospitals ranked second in the country producing one of every five physicians in the United States.
Philadelphia's extensive life sciences community includes
5 medical schools, 22 nursing schools, 2 dental schools, 2 colleges of pharmacy, a veterinary school, a school of optometry, a podiatry school, almost 100 hospitals
and an equal number of "hi-tech," biomedical, and pharmaceutical companies.
Founded in 1751
Pennsylvania Hospital
was the first hospital in the United States and is the site of the country's first medical library.
Founded in 1765
The University of Pennsylvania Medical School
was the first medical school in the United States.
Founded in 1821 as the Philadelphia College of Pharmacy
The University of the Sciences
was the first college of pharmacy in the United States.
Founded in 1832
Wills Eye Hospital
was the first hospital in the Western hemisphere devoted to the eye.
Founded in 1850
The Medical College of Pennsylvania
was the first women's medical school in the world.
Founded in 1855
Children's Hospital of Philadelphia
was the first children's hospital in the United States.
Temple University Dental School
Founded in 1863
is the second oldest in the United States.
Founded in 1884
The School of Veterinary Medicine at the University of Pennsylvania
is the second oldest in the United States.
Philadelphia is within two hours of 80 percent of the world's major pharmaceutical firms
including GlaxoSmithKline, Bristol Meyers, Squibb, Johnson and Johnson, AstraZeneca and DuPont.
Sixty percent of all pharmacology dollars spent in the U.S. are spent within 100 miles of Philadelphia.