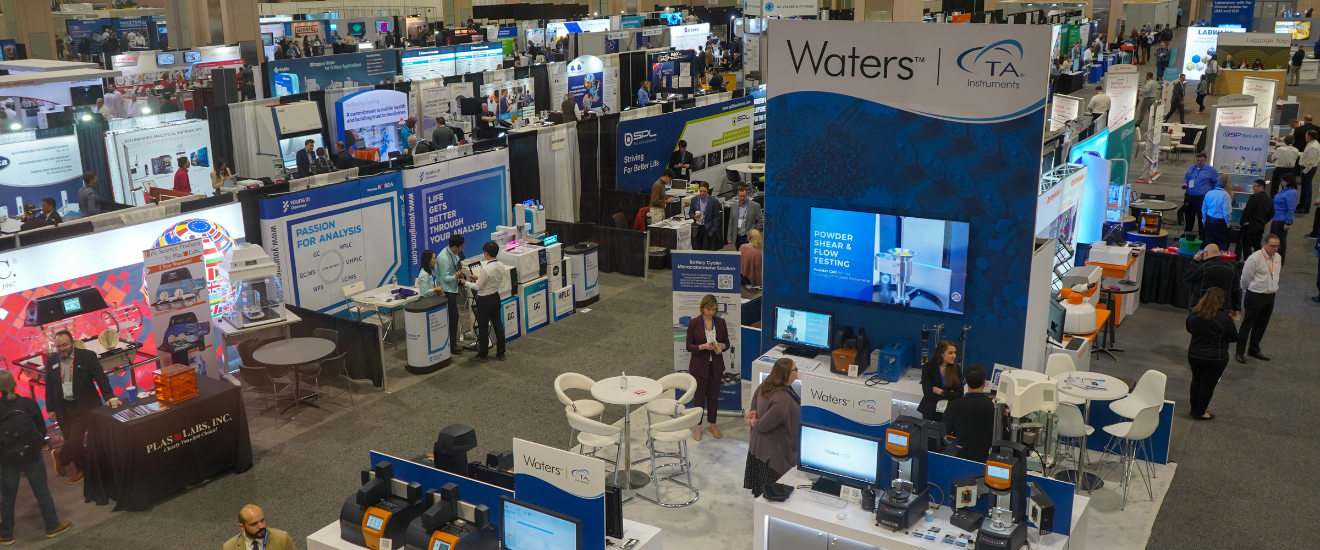 Where's the Bang for my Buck: 5 Tips to Enhance Your Event's Exhibitor Experience
Every meeting planner knows that planning a major trade show or convention has many moving parts, all of which determine the overall success of a show. While many organizers place a great deal of emphasis on certain logistics such as programmatic elements and the attendee experience, one sometimes overlooked, but equally important, component is the exhibitor experience.
The exhibit floor has long been the centerpiece of conventions and trade shows and it is here that attendees learn about the latest and greatest innovations in their specific industries. For those exhibiting, the expo floor provides an effective platform for networking, capacity-building, marketing, and business development and although many industries offer multiple opportunities for business-to-business (B2B) exchanges throughout the year, not all provide exhibitors with the value or experience they are looking for.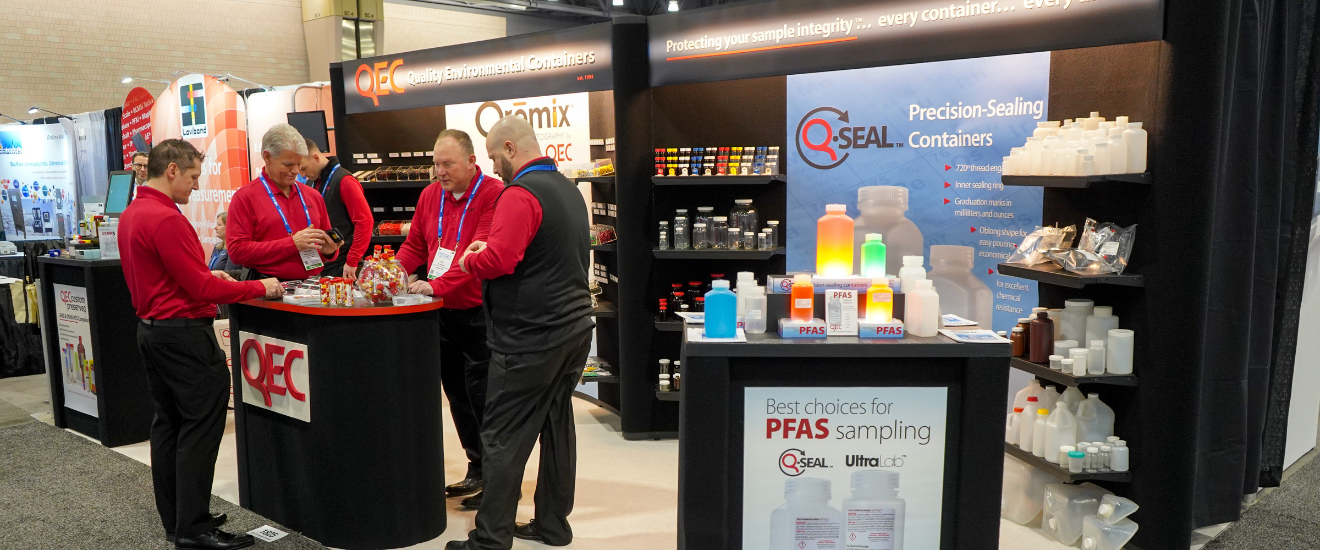 What are Exhibitors Looking For?
For many businesses, the decision to sign on as an exhibitor is very strategic, and hinges on the return on investment that comes with participating in the show. Trade shows, if done correctly, provide many benefits for exhibitors including increased brand visibility and awareness, networking opportunities, and possible lead generation, which hopefully convert to sales, and it is up to the show organizer to develop a formula that provides exhibitors with a valuable experience and encourages them to return year after year.
According to reports, the B2B trade show market in the United States was worth approximately $10.2 billion in 2022, and, annually, an estimated 13,000 trade shows take place in the United States.
With so many options available to businesses within a booming marketplace, how do you as a show organizer make your trade show stand out for the exhibitors you want to attract or retain?
How to Attract (and keep) Exhibitors
Creating a positive exhibitor experience is important through every phase of the planning process. From the initial pitch to the post-event follow-up, exhibitors must feel valued and believe that your show is worth the investment.
The following are a few tips to help you create a stand-out exhibitor experience.
1. Highlight Your Show's Selling Points
What makes your show special and why should my business sign on as an exhibitor?
When developing your sales pitch materials, these are the questions that matter most to potential exhibitors. The benefits and opportunities that come with being an exhibitor must be clearly and persuasively highlighted and should include information such as:
Your show's claim to fame – highlight what makes your show stand out from other competitors, focusing on your reputation and credibility in the industry.
Attendee demographics – explain why an exhibitor's presence among your particular group of attendees would be of value to their business objectives. Are the attendees key decision makers in their companies or are their interests and reasons for attending the conference directly aligned with the exhibitor's core business
Exhibitor testimonials – let your potential exhibitors hear about the benefits of participating directly from other exhibitors, particularly those who have participated in your show for multiple years.
Once the value and return on investment are clearly imaginable, businesses would most likely be more willing to say "yes" and feel comfortable about their decision.
2. Be Flexible and Easy to Work With
Your sales pitches are working and you now have businesses that are interested in exhibiting in your show. However, that "yes" may come with several restrictions.
The fact remains that many businesses are still recovering from the pandemic and budgets are not like they used to be. This could affect the overall landscape of your event as exhibitors make requests for smaller booths along with other cost-cutting solutions.
It is always useful to try to work with your exhibitors to find a resolution that is beneficial to both parties, as your reputation for being flexible, cooperative, and easy to work with will be remembered when they do return with possibly larger budgets in future years.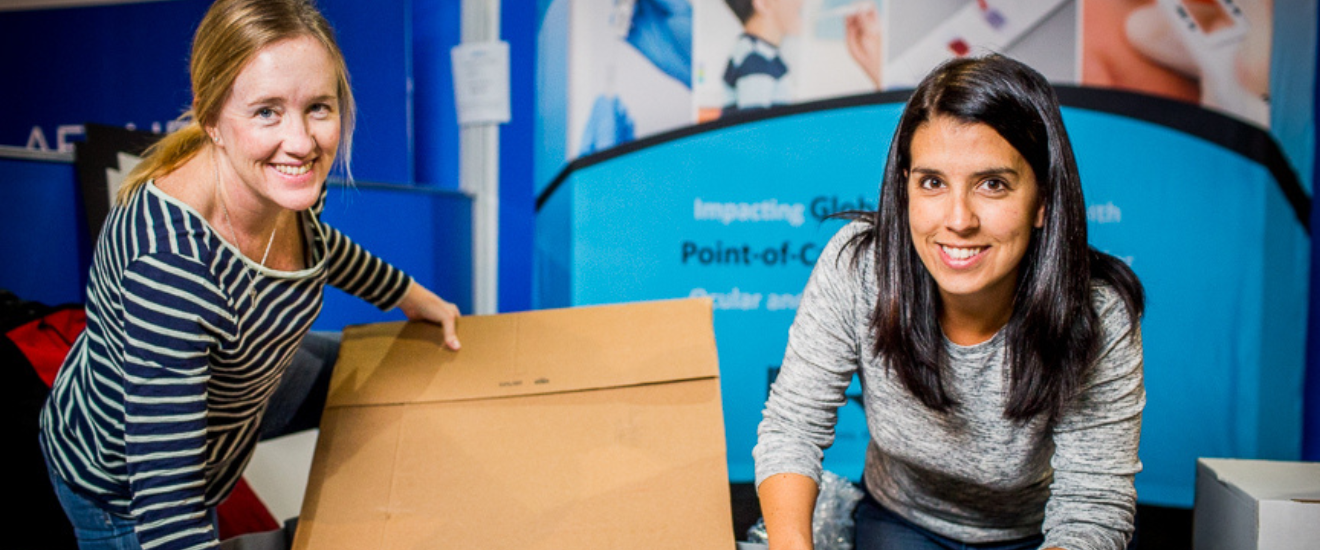 3. Partner with an Uncomplicated and Cost-Effective Venue
Speaking of easy to work with, this characteristic should also transfer to other aspects of exhibitor logistics, including your selected venue.
As mentioned in point two, event budgets are considerably smaller than in years past, and one area that is always a concern for exhibitors is the cost associated with the venue. In recent studies, 72% of businesses have indicated that they were concerned about the charges for floorspace and utilities at the exhibition venue.
With this in mind, selecting an event venue that is collaborative and has programs in place that focus on controlling exhibitor costs and providing a positive exhibitor experience, will help to ease the concerns of your exhibitors and influence their overall impression of your show.
The Pennsylvania Convention Center is one such venue that has strategically implemented initiatives to make doing business with the Center simple and economical. The Center's Customer Satisfaction Agreement is a pioneering program that has been successful in clarifying labor work rules and levels of service for all events, while providing more flexibility and unprecedented options for exhibitors that are unmatched in other convention facilities.
With this agreement in place, along with the Center's recently launched Hospitality Industry Advancement Trust (HIAT) fund program, an initiative that focuses on providing ongoing training to labor unions in the areas of safety, skills, and hospitality, exhibitors can now enjoy cost stability and be confident in the quality of service they will receive when doing business with the Pennsylvania Convention Center.
Additionally, the Center, in partnership with the show organizer, general service contractor, and ASM Global internal department representatives, offers exhibitor webinars to further educate exhibitors on these initiatives and ensure that all stakeholders are on the same page, as it relates to the facility's work rules, prior to arrival. The webinar can be recorded and linked on the show's website and acts as a reference point for exhibitors, so that, upon arrival, their load-in experience at the Pennsylvania Convention Center will be efficient and stress-free.
4. Promote, Promote, Promote
The success of your event, and by extension the exhibitor experience, depends largely on how well you get the word out about your event and the exhibitor line up.
In addition to promoting your show's programmatic elements, keynote speakers, and other major pull factors, be sure to give your exhibitors their time in the spotlight, before and during the event. This should include, but not be limited to your website, social media platforms, public relations campaigns, and other in-show promotions.
In some cases, your destination's convention and visitors bureau, such as the Philadelphia Convention and Visitors Bureau, can be a fantastic resource for additional marketing and public relations support and guidance, to ensure that your event is beneficial for all stakeholders.
5. Keep in Touch with Your Exhibitors
You have finally come to the end of yet another successful show, but this does not mean that your exhibitors should not hear from you until next year's pitch.
Keeping a line of communication open with your exhibitors throughout the year, to gain feedback, provide show metrics and other useful data, and provide important updates and announcements for next year's show, ensures that they remain engaged.
Maintaining your exhibitor engagement will help to make them feel valued and bolster the overall reputation of your show within exhibitor circles.
Conclusion
Each show is different, as is every exhibitor. However, generally speaking, incorporating these practices into your meeting planning process could help to enhance your event's exhibitor experience.
Always remember the key role that exhibitors play in making or breaking your event and having happy and appreciated exhibitors who fully believe in the value of participating in your show, will, more often than not, ensure their return, year after year.
About the Author
Mary Ann Torres is the Director of Event Management and Business Analysis with ASM Global at the Pennsylvania Convention Center.
With more than 20 years of experience as a leader in the events industry, Mary Ann is an award-winning and respected industry expert. In her current role, she is responsible for leading the event management team, relationship management, client retention, and assisting clients through operational challenges.
During her career, she has built a reputation among customers and employers for being reliable, transparent, and a knowledgeable subject matter expert within the event services industry. Prior to joining the Pennsylvania Convention Center, Mary Ann was a show manager for 'Atlantique City' the largest indoor antiques and collectibles show an event manager at the Atlantic City Convention Center and a senior event manager at the Walter E. Washington Convention Center.