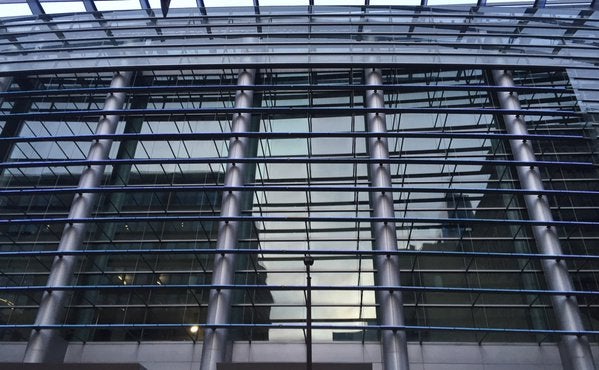 Pennsylvania Convention Center contributes to rise in hospitality jobs
Phila. hospitality sector sees a big rise in jobs
Philadelphia Business Journal
By Kenneth Hilario, Reporter
There were more jobs in Philadelphia's hospitality industry in June than there have been in more than a decade, and experts are attributing it to Philadelphia's growth as a hospitality destination.
The city's reputation as a leisure and meetings-and-conventions destination is on the rise, particularly after hosting Pope Francis and the Democratic National Convention and getting designated a World Heritage City.
Philadelphia's hospitality job numbers are following suit.
The city's hospitality industry in total had about 72,800 jobs in June, an increase of nearly 5 percent over last year, according to preliminary data by the Bureau of Labor Statistics. The preliminary figures represent the most jobs held in hospitality in a single month in more than a decade. May of this year previously held that distinction with 72,600 jobs.
"The numbers are impressive and reflect Philadelphia as truly a premier city in terms of hospitality," said Robert Ambrose, instructor at the Center for Hospitality & Sport Management at Drexel University.
The changes at the Pennsylvania Convention Center, including new work rules, are also contributing to the figure, according to Ed Grose, executive director of the Greater Philadelphia Hotel Association.
"We have a busy convention calendar this summer, and we're doing well with our leisure market," Grose said. "And the economy's coming back, so things are going well."
Although certain segments of the hospitality industry say there's a lack of quality workers, particularly restaurants, experts are generally optimistic for Philadelphia in terms of finding and retaining qualified workers.
"Overall companies have done a great job in both areas," Ambrose said.
"The industry is in part transient with certain entry-level positions, so there will always be a floating segment within the employee ranks," Ambrose said. "Overall the quality of hospitality employees in this city is outstanding. You have both corporate and independent companies operating here, and they run a seamless experience for the guest while providing a variety of long-term employee opportunities."
"That is not say that some HR people may disagree, and I can relate, having had to fill employee ranks myself in the past; I would say at times I never had enough," Ambrose added.
Grose pointed out that hospitality jobs are quality jobs where even hourly frontline employees make "well above minimum wage."
"They're not just statistics, but very good jobs," said Grose, who noted the upward mobility in hospitality. "In many cases they're stepping stones to something better."
About 80 percent of the association's employees are Philadelphia residents, Grose added.
"Many of the people in hospitality positions, both in line and management, grew up in this area, attended college here, and found their niche and stayed," Ambrose said. "Others have migrated here because they see the value and growth potential of employment in this industry here in Philadelphia."
Nationally, about 45,000 jobs were added to the hospitality and leisure sector in July, according to the Bureau of Statistics' July jobs report. Hospitality had one of the highest job gains along with professional and business services (70,000 jobs) and health care (43,000).